The idea for today's post came to me whilst watching The Graham Norton show. I realized that my two favorite talk show hosts were both gay. One being Graham Norton, obviously, and the other being Ellen Degeneres! After that I thought to myself; not many talk shows are as successful (and funny) as Ellen's and Graham's shows. So I decided to investigate...
I've already mentioned how important it is that we expose our youth to successful gay role models in a
previous post entitled
The Gay 5
. It is vital to have some form of guidance when growing up - but it's even more important to realize what we
as people
are capable of,
regardless of our sexuality
! The youth are constantly being told "It gets better"- and that is true, but we should also be saying "Don't stop dreaming".
Being gay does not disable you from achieving success
.
Although there are hundreds of icons worth mentioning, especially within the field of arts (directing, acting and so on), I want to try expose the audience to different openly gay figures out there. Bare in mind that many successful businessmen/women do not disclose their sexuality to the public- so there are probably hundreds more than actually documented. Let me begin with the sportsman previously mentioned in
Sport GAYmes
- Matthew Mitcham.
Matthew Mitcham is the best sports figure to mention in this post. Mitcham is the 2008 Olympic champion in the 10m platform(diving). Not only is he the only Australian diver to do so since 1924, but he also received the highest single-dive score in OLYMPIC history. If that doesn't set him above the rest- I don't know what could! Mitcham proves that being a successful sportsman has nothing to do with sexuality.
Matthew Mitcham says, "I DO" for marriage equality (Australia)
All of you should be familiar with the fashion brand Louis Vuitton (LV). It's relevance?
Marc Jacobs
! Jacobs has been the creative director of the French design house (LV) since 1997, and is the head designer of Marc Jacobs. He was part of Times' 2010 "100 Most Influential People in the World" list and also ranked 12th on Out Magazines 2012 "50 Most Powerful Gay Men and Women in America" list. Good at what he does is an understatement- Marc is a designing mogul!
Marc Jacobs
Besides fashion there are also gays in charge in the corporate world. Ever heard of Apple products? Of coarse you have! Most of you probably own an iphone, imac or ipod. Whether you own all of these products or none- you would be glad to know that the CEO of Apple,
Tim Cook
, is a gay man. That means that Cook is in charge of the worlds most valuable company! Not only is Cook the top of Out Magazines 2012 "50 Most Powerful Gay Men and Women in America" list- he is also the highest paid CEO in the WORLD.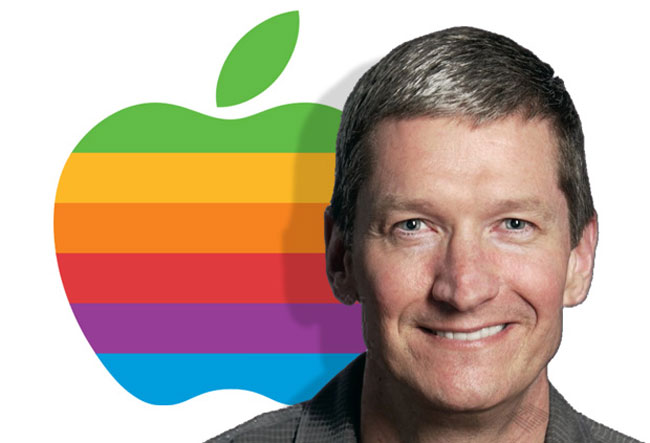 Tim Cook in front of a LGBT Apple Logo
Moving onto other news,
Anderson Cooper
has recently publicly announced he's gay. (Hope you noticed what I did there!) Anderson Cooper is the primary anchor of the CNN's Anderson Cooper 360
°
show. Not only does he have his own show- but Cooper has won numerous awards for his reporting including Emmy Awards and the National Order of Honour and Merit award for his reporting on the 2010 Haiti earthquake.
Anderson Cooper
Besides those mentioned above- there are still many other successful gays in today's society! The reason so many gay men and women are as successful as they are is simply due to the fact that their sexuality does not incapacitate them from achieving success. Bayard Rustin (Civil Rights activist), Perez Hilton (blogger), SIR Elton John (musician), Wanda Sykes (comedian), Lady Gaga (musician) and Walt Disney Studios chairman- Rich Ross are only some of the names among many that are successful in their field of work.
Above Left: Bayard Rustin. Above Right: Perez Hilton. Above: Wanda Sykes.
Final Thought:
Your sexuality does not define you as a person- so why should it determine you success? It is essential you know that identifying as gay does not limit your capabilities in any way. Do not allow others opinions to prevent you from achieving what it is you wish to achieve. Remember- success does not imply wealthy and famous. Success is accomplishing something you aim to do. More importantly stay ambitious and keep dreaming...
"Normal is not something to aspire to, it's something to get away from" - Jody Foster
SHOULD ANY OF THESE IMAGES BELONG TO YOU- AND YOU WISH TO HAVE THEM REMOVED- PLEASE NOTIFY THE RIGHTEOUS GAY IMMEDIATELY!
Note: Click to view external links at own risk- The Righteous Gay will not be held accountable.
That's all for today folks!
...lol